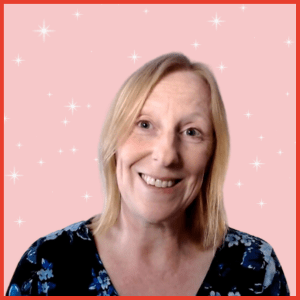 Hi there, I'm Sharon
An experienced Virtual Assistant (I've had my own business since 2010), YouTube content creator, and Google Ninja!
I'm on a mission to help small business owners get to grips with all things Google, through online courses, tutorials and tips. My aim is to help you be more productive using the free version of Google apps, to show you that you don't need complicated, expensive systems to have a well-oiled, efficient admin process.
---
---
What do you want to do next?
---
1. Subscribe
Join my growing community of Google Ninjas, where I share at least 1 actionable Google tip every 2 weeks
2. Learn
Easy to follow online courses to help you become more productive using the free version of Google workspace
3. Watch
Simple, step-by-step video tutorials on all things Google, to help you be more efficient in your business
---
---
---
"Seriously. You always teach me things that 1. Actually make a difference in my everyday Google life, and 2. Offer unique advice compared to others teaching Google tips. Thank you!"

— Lisa
---
---
---
"Brilliant! I am so glad I found you. I was working on my small business taxes and your sheet is formatted so much better than the one I'm using. Thanks for simplifying Google Sheets. Your video was a joy!"

— Vickie
---
---
---
Become an efficient Google Workspace user in just 5 minutes!
Join my other proactive subscribers and every 2 weeks you'll receive my Ninja Notes email containing:
Short, actionable tips to help you become more productive using the free version of Google Workspace
Offers & promotions on my online courses and mini classes
---
---