UPDATE DEC 2021: I'm aware that the Xmas filters aren't showing in Zoom, hopefully they'll add them back soon – they were there at the time of me publishing this post in 2020 – sorry for any confusion! You can still choose from other video filters that are available though e.g. reindeer, string lights…
---
If you've been making a lot of Zoom calls this year, and are feeling a bit bored with it all, this tutorial will show you how to make your next video call a bit more fun… especially if the next one you make is the obligatory family "Happy Holidays" call 🙂
If you want to watch the video of me showing this tutorial (whilst making a fool of myself), you can view it at the end of this post 🙂
There are a couple of things to note – 1) when I tested this it didn't work on Android so I think at the time of posting it's only available on Mac and Windows; 2) it looks like you need to have an account in order for it to work so sign up for a free account first.
Before you start your video call, you need to make sure the Video Filters feature is enabled on Zoom. Sign into your Zoom account, and click on Settings down the left hand side. Make sure you're in the Meeting tab and click on In Meeting (Advanced)…
---
---
Scroll down until you see Video filters, and switch it to on. Note: any changes you make are automatically saved.
---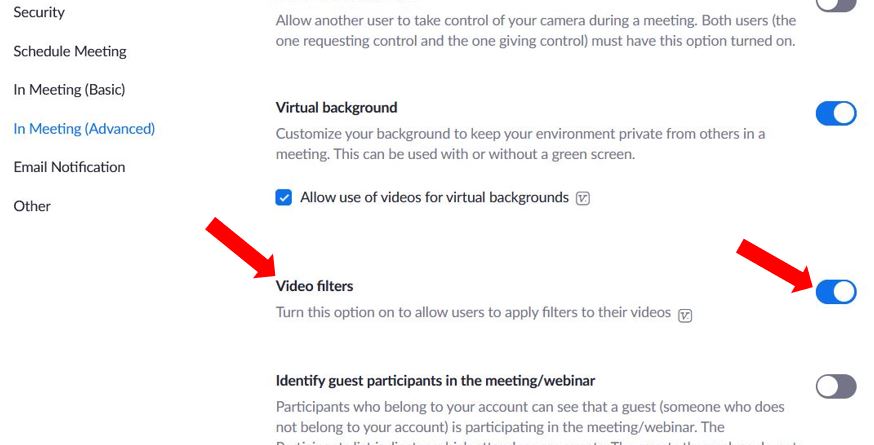 ---
Now that video filters are enabled, you're all set for your next video call 🙂
When you are on your video call, go to the bottom left corner where it says Stop Video and click on the small arrow to the right of it…
---

---
Click on Choose Video Filter…
---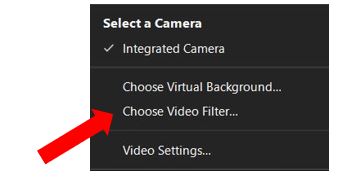 ---
This opens the Virtual Backgrounds and Video Filters options, where you can scroll through up to 65 different filters. There are a couple of festive ones – a happy holidays border, a gingerbread & candy cane border, a string of Christmas lights, a winter snowscape…
---

---
… as well as some fun headware and masks – a Santa hat, reindeer face, different animals, even a magical unicorn…
---

… just to make your next video call a bit more fun.
What's my favourite? I have to say the reindeer is pretty cute 🙂 (although I'm also a fan of anything that hides my face!)
---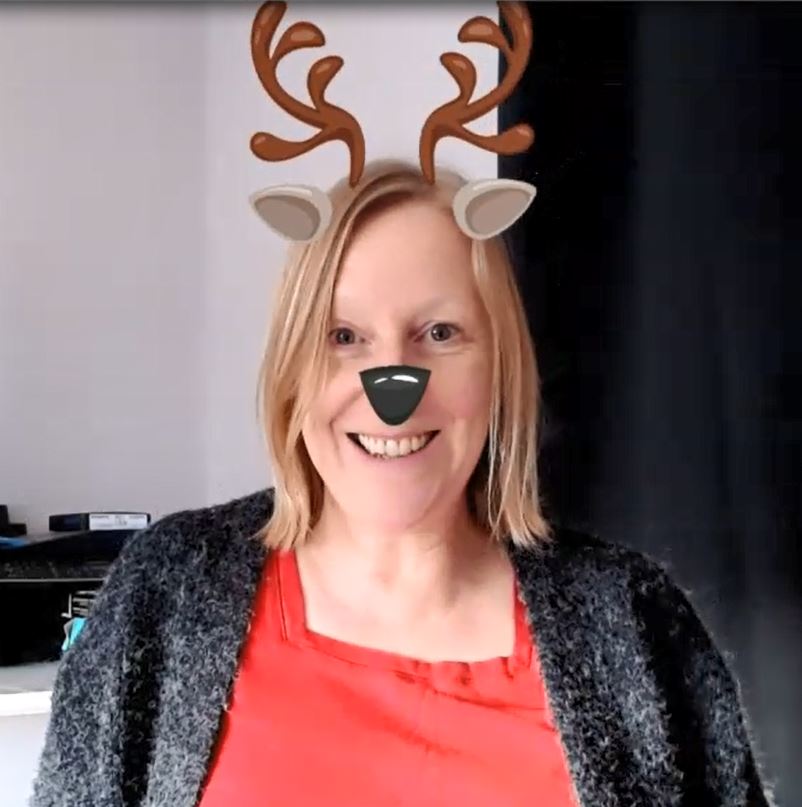 ---