There may be times when you need to send a few email threads to someone who wasn't included in the original email. For example, if a colleague has been away for a week & you want to quickly catch them up with emails. You could forward each email separately to them – adding even more emails to their already overflowing inbox! Or you could quickly send all the emails together to them in just 1 email using Gmail – I'll show you how in this step by step tutorial below. The video is also at the end of the post 🙂
One thing to Note: Attachments in the original email threads will not be sent so if you want to include those attachments, you would be better using the Forward option for each email instead 🙁
There are actually 2 ways of attaching the email:
---
Method 1
Start composing your email, then click and drag the email you want to attach from the Inbox and into the email you're typing out…
---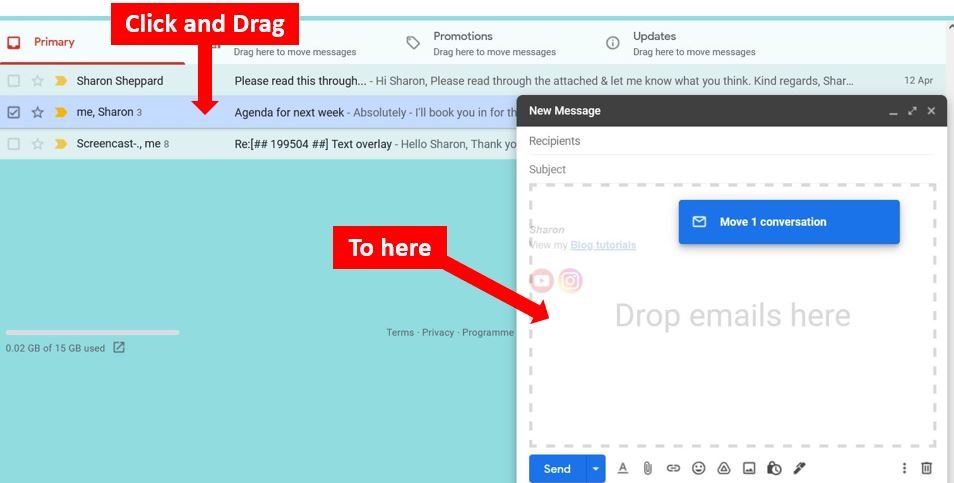 ---
The email saves as a .eml file, as an attachment…
---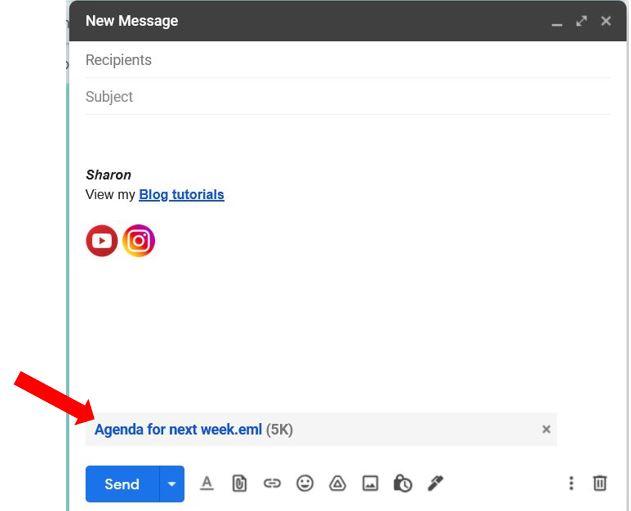 ---
Method 2
The second way is to first select the emails you want to send by ticking the checkbox to the left of each email, then click on the 3 dots at the top of the page and select Forward as attachment…
---

---
This opens a new draft email for you to start typing and automatically includes the attachments…
---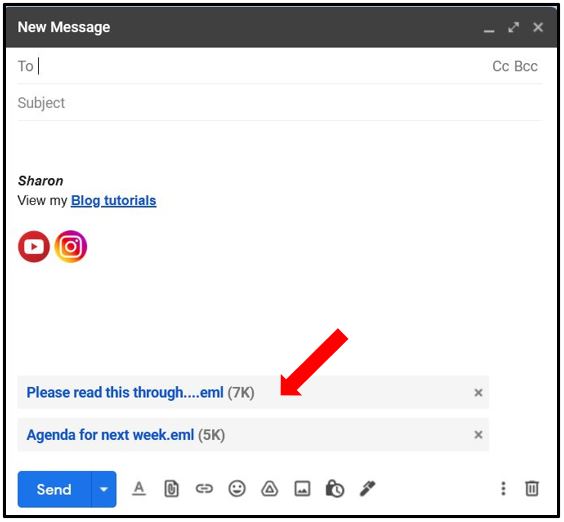 ---
What the recipient sees
The recipient can open the emails directly in Gmail…
---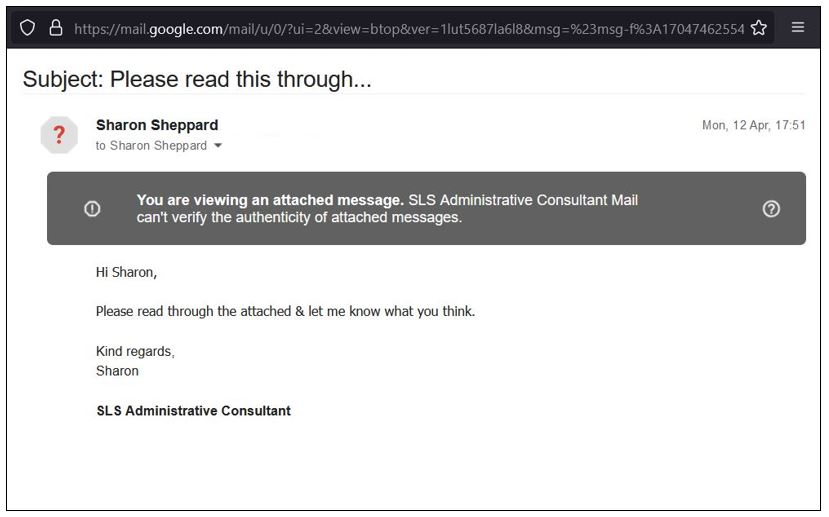 ---
…or they can add it to their Drive…
---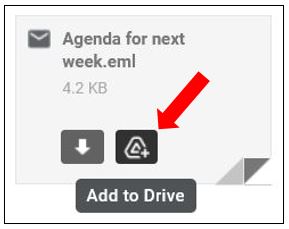 ---
…or they can download the attachments and open them with their default mail program on their PC.
---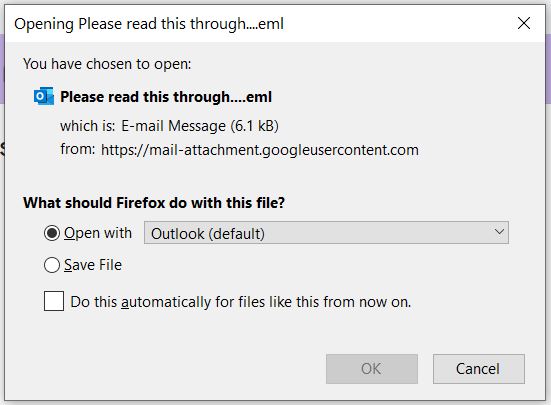 ---
And that's it! Real easy and quick ways of attaching emails within an email 🙂
Another Note: at the time of publishing (July 2021), this only works on desktop, it is not yet rolled out to the Gmail app unfortunately!
---