When you create a survey using Google Forms, did you know that you can set limits to the form? Well, you can – in this tutorial I show you how to limit the number of responses. I hope you find it useful. If you prefer to watch the video tutorial instead, go to the end of this post 🙂
Firstly log into your Google account, go to Drive and open a form that you have saved or are in the process of creating. Once you are in the form, click on the More button (3 dots) in the top right corner, then click on Add-ons…

This will open the G Suite Marketplace and lists all the apps compatible with Google Forms. Look for one called formLimiter and click on it…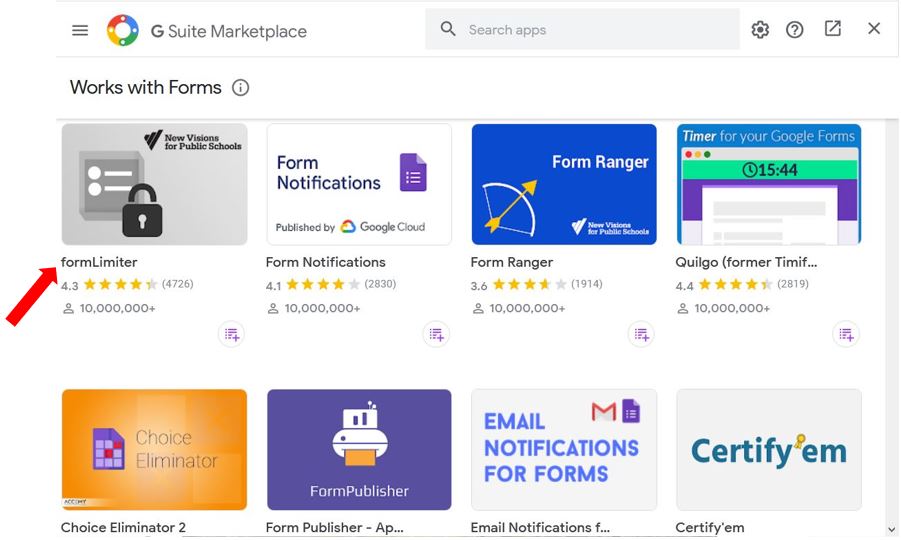 Then click Install…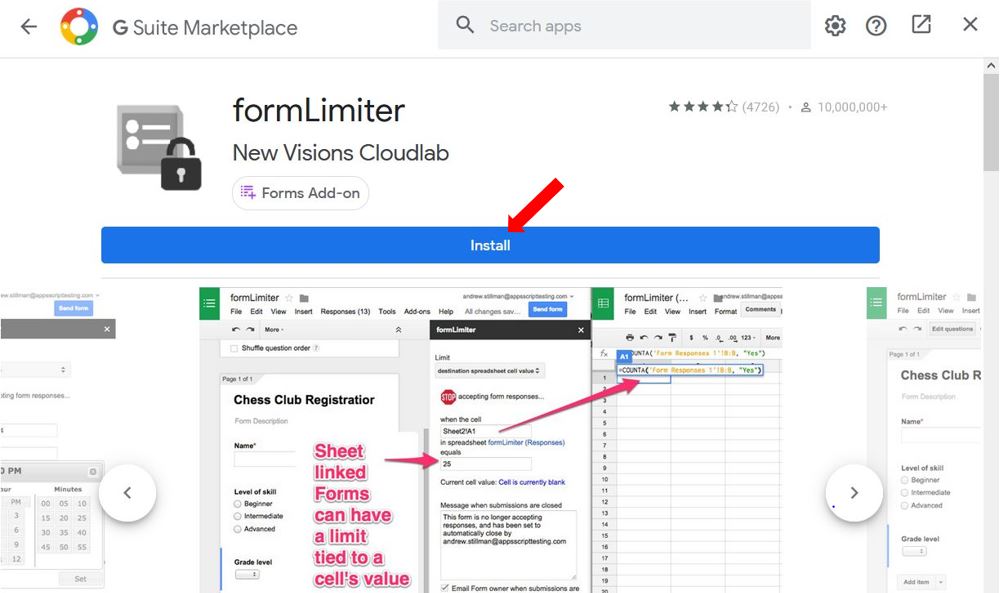 You will need to give formLimiter permission and access to your Google account in order for it to start installing…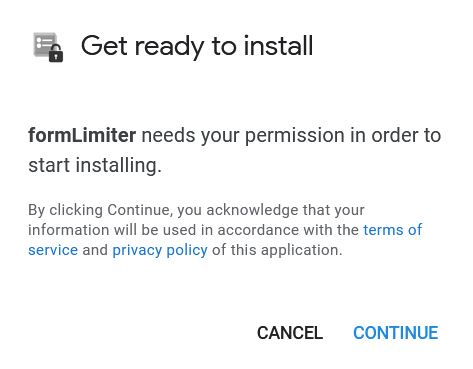 Once it's installed you'll notice a small jigsaw piece icon in the top right corner of the Forms toolbar – click on this to list any add-ons you have installed and select formLimiter…

Click Set limit and the formLimiter pop up box will open from the bottom right corner of the screen. Under Limit Type, click on Select and choose number of form responses…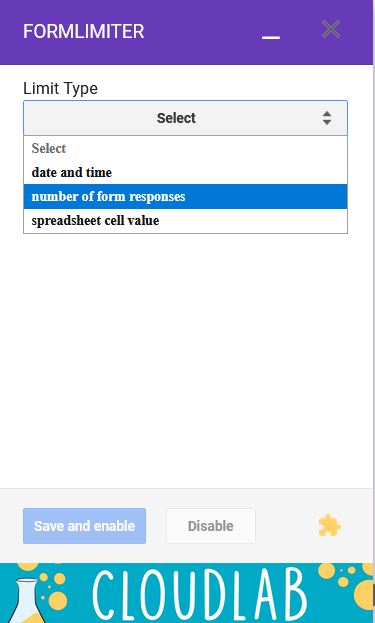 Type in the number of responses you want to limit it to, make any changes to the message that people see on screen when the response limit is reached, and click Save and enable…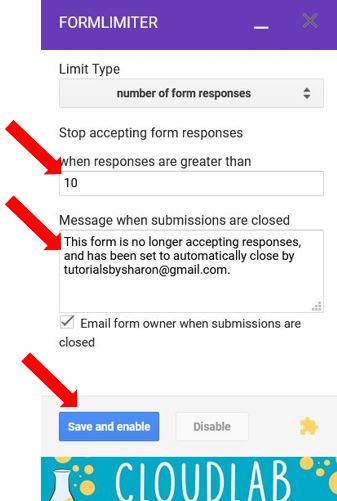 If at any time you want to make any changes to the limits, simply click back into the add-ons icon (jigsaw piece) in the top right corner, click formLimiter, and make the changes as needed, or click Disable to stop the limit.
To uninstall formLimiter
If you want to uninstall the add-on completely, click on the More button (3 dots) in the top right corner of the Google forms toolbar and select Add-ons…

FormLimiter should be the first one listed, click on the 3 dots and select Uninstall…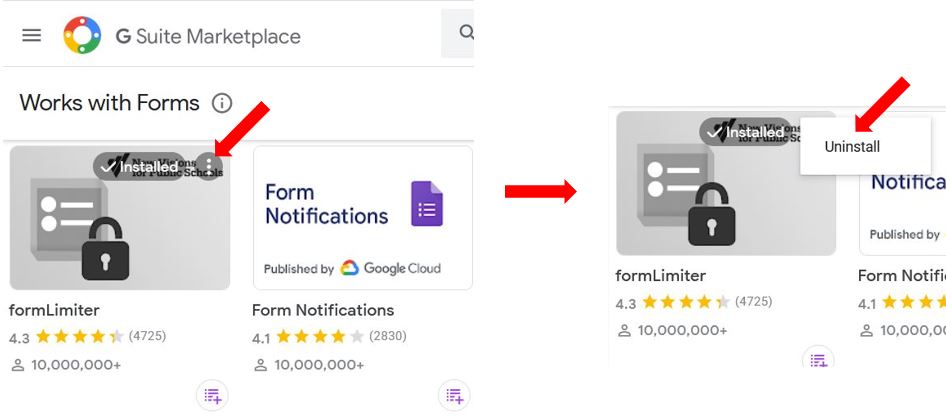 And that's it! An easy way of limiting the number of responses you get in Google Forms.
Do you use any other add-ons in your Google Form? Let me know in the comments 🙂