We've all been there… a few too many vinos and deciding it would be a good idea to reply to some emails – TOP TIP: alcohol & Gmail don't mix!
Well, I have good news & bad news for you – the bad news is you can't retract an email in Gmail that has been sent longer than 30 seconds before, the good news is that you can undo an email that you have just literally sent… this quick step-by-step tutorial shows you how 🙂
First, go into your Gmail settings by clicking the cog wheel in the top right corner, and select Settings or See all settings…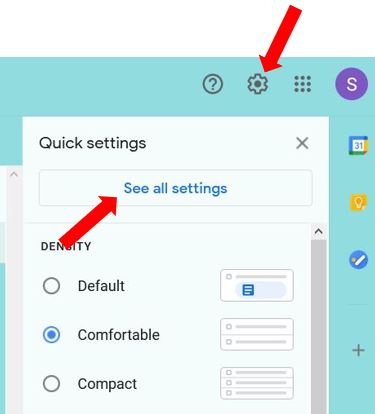 ---
This will open up the General settings. Look for the Undo Send option and click on the drop down arrow to select 5, 10, 20 or 30 seconds delay…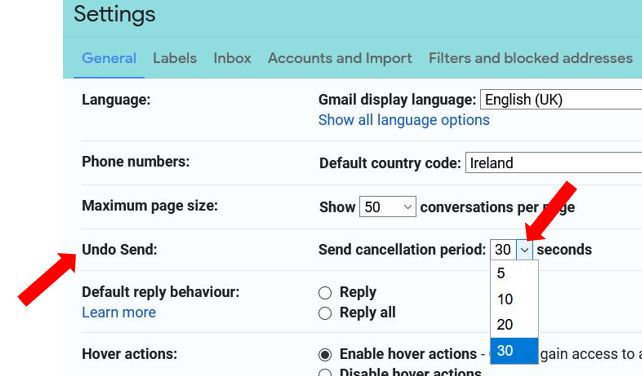 ---
Remember to click Save Changes at the very bottom of the page.
The next time you type out an email, click Send as normal. You will see a notification pop up in the bottom left corner of the screen telling you it has been sent. This also has the option of Undo or you can view the message…

---
To unsend the email, click Undo and the email will open back up as a draft for you to make changes to, discard or resend.
That's it – just remember that 30 seconds is the maximum amount of time you have to undo the email 🙂