Thanks for subscribing to my fortnightly Ninja Notes!
Click the button to access your 5 free Gmail templates for your small business.
Once you click on it, you'll be asked to save a copy into your own Google Drive (so you'll need to be logged into your Google account) and you'll be able to work on it in there. Read the instructions on the first page and work away – I hope you find them useful 🤓
Also, just a quick heads up that my Ninja Notes may go into your Spam folder, so please keep an eye out for them & let your email provider know that I'm "safe" 😉

If you have any questions, or would like me to cover a specific admin topic in a video tutorial please contact me here.

Thanks,
Sharon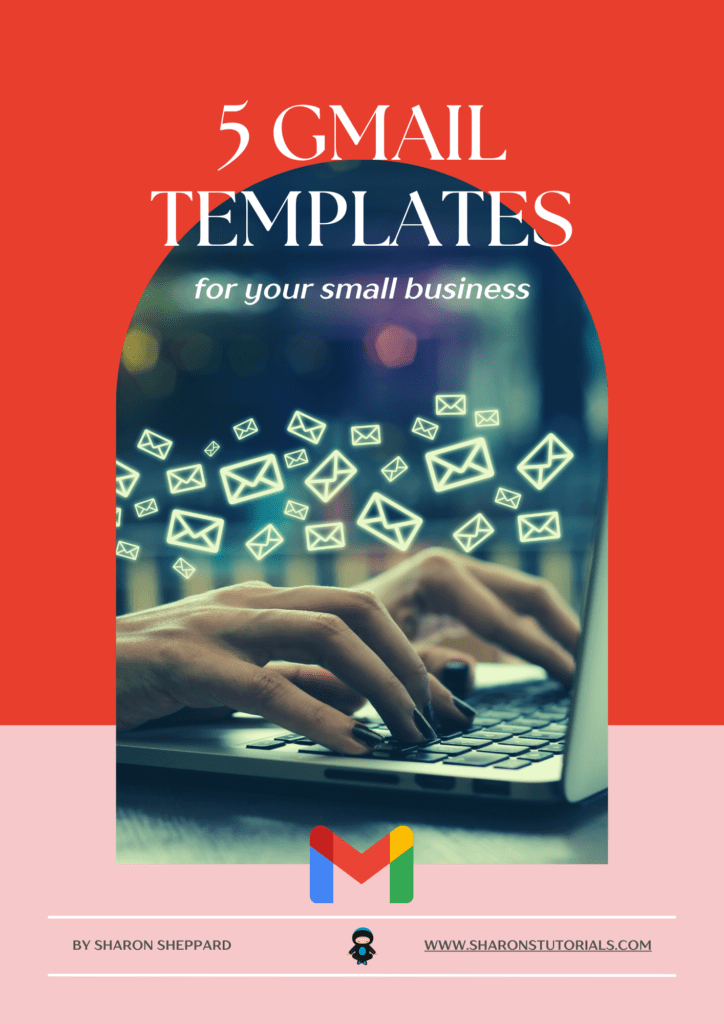 P.S. Please note I hold your information in Mailchimp which is based outside the EEA. I won't share your information with any 3rd parties and I never sell my mailing lists. Your information will be held for as long as you're a subscriber and you can unsubscribe at any time.