I'm sure you've done the same as me occasionally where you've deleted an email by accident and panicked! This quick step-by-step tutorial shows you where to find these deleted emails, and how to move them back into your inbox… panic over 🙂 If you want to watch the video instead, scroll down to the end of this post.
The first step on finding your deleted email is to click on the More button in the toolbar on the left hand side…
---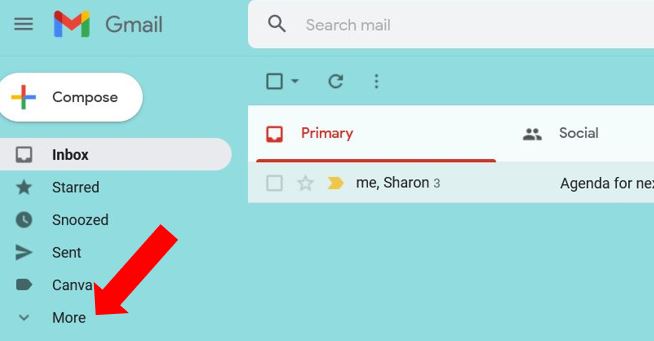 ---
Click on the Bin label (or Trash if you're in the US), and this will open the list of emails that are currently in your deleted folder…
---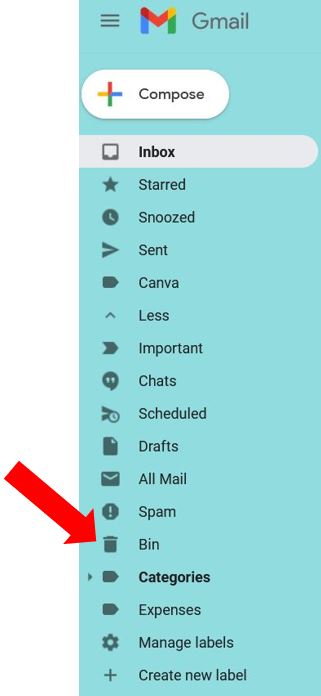 ---
There is a notification at the top advising that emails are permanently deleted after 30 days. You also have the option of emptying the bin completely which will delete all of the emails currently in the Bin folder, all at once…
---

---
To restore the deleted email, select which email you want to restore by clicking on the box to the left of the email. You'll see some options appear at the top in the form of icons… you want to click on the Move to icon (the folder icon with the arrow inside it)…
---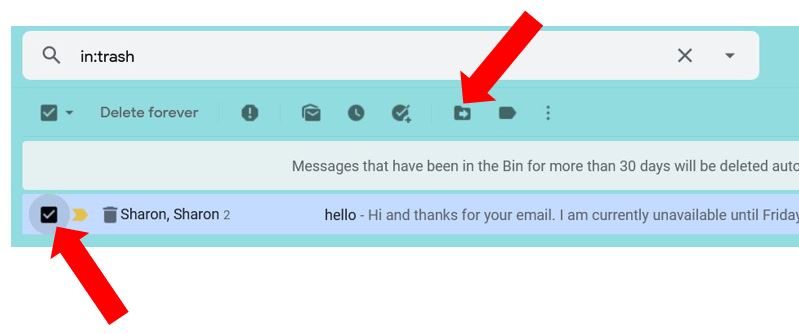 ---
Then choose which folder you want to move it to by selecting one from the list that appears. If you want to move it to a brand new folder, then click on Create new and you can give the new folder a name…
---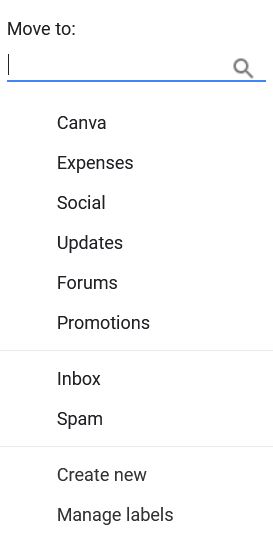 ---
In this example I've selected Inbox, so you can see the deleted email is now back in my inbox…
---

---
So that's how to quickly find and restore deleted emails less than 30 days old, but what if you want to restore ones that have been permanently deleted? Well, all is not lost… maybe 🙂
---
How to restore permanently deleted emails
If you want to recover emails that have been deleted from your Bin folder, there is a way of requesting this from Google through the Google Admin Console. You must have a G-Suite account for this.
However, they can only restore emails deleted in the last 25 days.
To do this, click on the Google Apps icon in the top right corner of the screen (the 9 dot grid), scroll down and select Admin…
---
---
Click on Users, hover over the name of the User and click on the More option that appears on the right hand side, then select Restore data…
---

---

---
Select the date range – dates earlier than 25 days are automatically blanked out in the calendar – and choose Gmail under the Application drop down option. Then click Restore…
---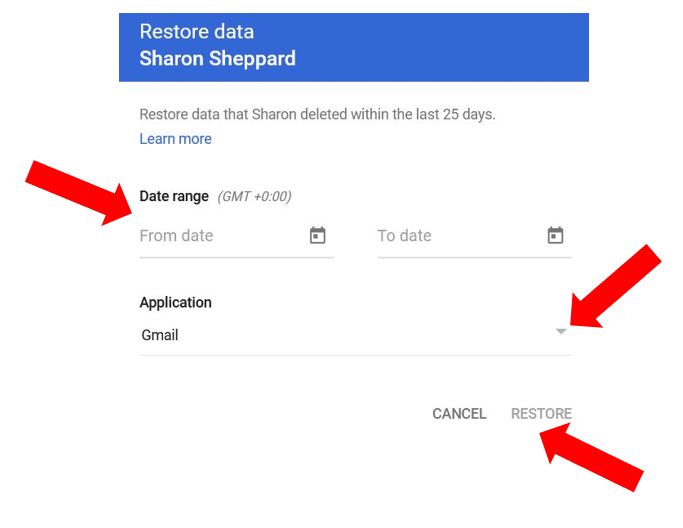 ---
So, there really is no need to panic if you delete an email you shouldn't have… unless you did it more than 55 days ago!